By Mitch Melberg 
Jun 25, 2021
CHI St. Alexius Health Williston celebrated the graduation from the Residency Program for its two UND Family Medicine Rural Track Resident Physicians, Dr. Sohail Shariff and Dr. Afaq Sharieff. 
The two doctors were joined by their colleagues in the McAuley Education Room at CHI St. Alexius, where a brief presentation was held by Residency Program Coordinator Brittny Mayo.  The physicians have completed the three-year program, which gives training in a number of areas to prepare physicians for a variety of patient needs. The program is incredibly competitive, Mayo said, with only two residents chosen out of hundreds of applicants. 
"We're picking people with a very specific passion," Mayo told the Williston Herald. "Not just Family Medicine, but Rural Family Medicine. Because Rural Family Medicine takes something very special. You have to be able to triage and identify very random, very unique, one-in-a-million situations very, very quickly. So they really add to our faculty."
Dr. Sohail Shariff was also honored by Dr. Curt Small as Chief Resident for his work over the last three years during his residency. 
"(Shariff) has definitely given a tremendous amount of leadership, and we really appreciate all of his efforts to keep us on track," Small said. 
The graduating physicians recognized fellow doctor, pediatric specialist Dr. Menelik Mulu with the Preceptor Award, given to those physicians who have gone the extra mile to share their knowledge and specialty with the residency program.  Upon officially graduating,  Dr. Sohail Shariff be leaving Williston to continue his medical education in Miami, and Dr. Afaq Sharieff will be joining the Family Medicine team at the Craven-Hagen Clinic in Williston.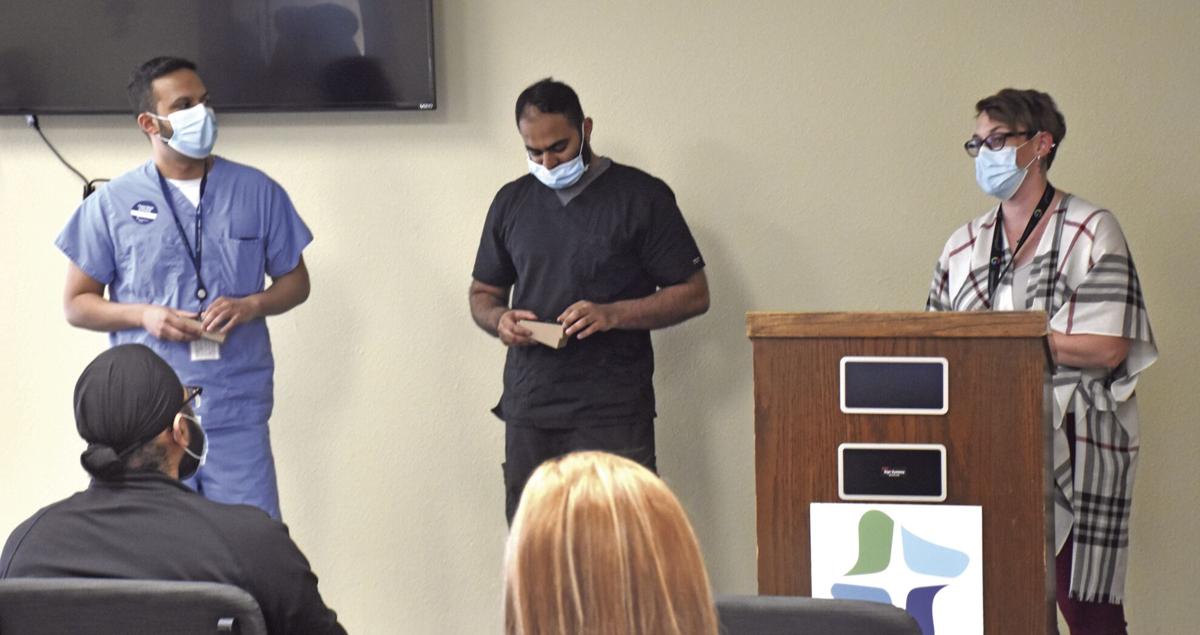 From left: Dr. Sohail Shariff and Dr. Afaq Sharieff are recognized by Residency Program Coordinator Brittny Mayo as they graduate from the program.
Mitch Melberg
Williston Herald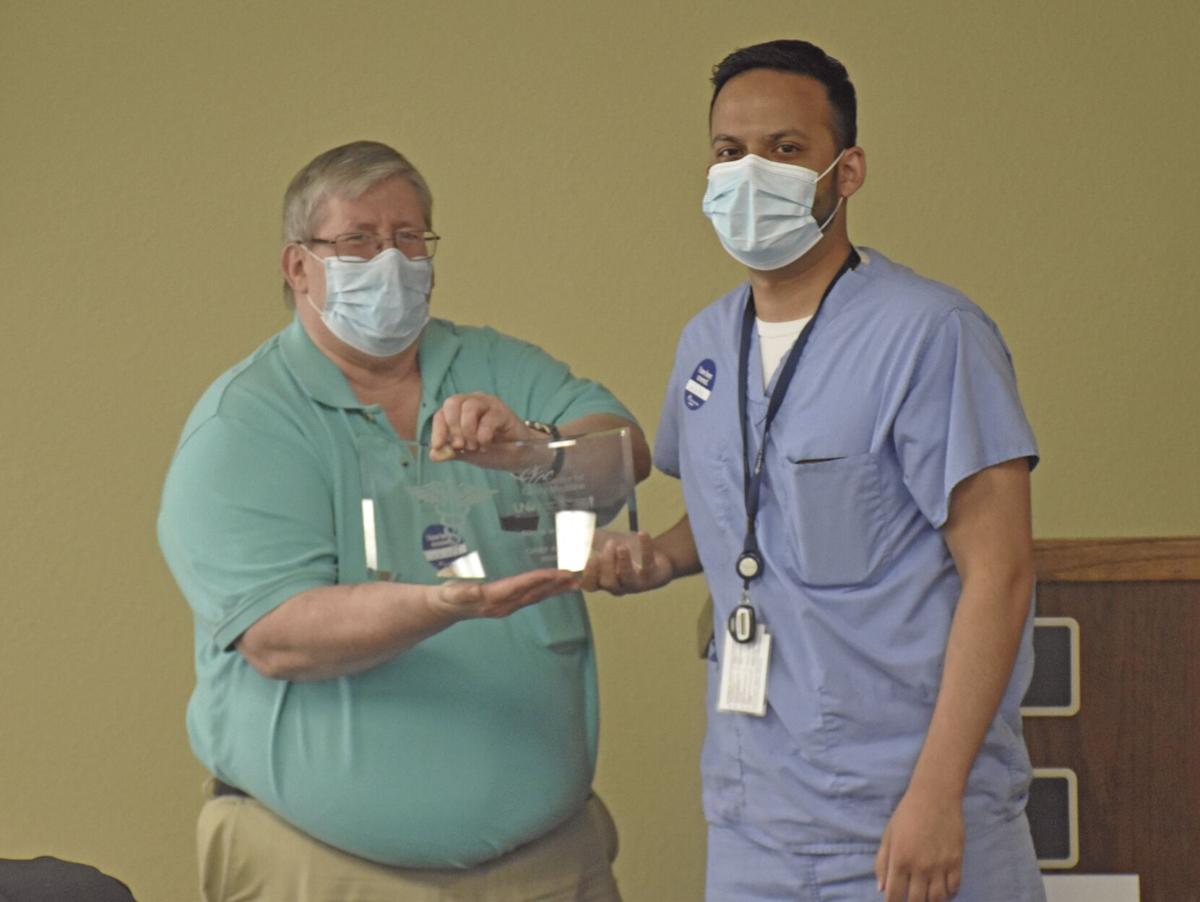 Dr. Curtis Small, left, honors Dr. Sohail Shariff as Chief Resident.
Mitch Melberg
Williston Herald